Flexible solutions that evolve alongside you
No matter the type of fleet you want to electrify or the level of support you need, Cleo has a solution that will fit your unique situation. From our turnkey approach to our smart platform, we are perfectly positioned to meet both your current and future needs.
A turnkey service that includes:
Installation of your tailored charging infrastructure
Comprehensive support for all infrastructure operations and maintenance
Our smart vehicle charging management platform
Smart charging management platform
A smart platform that:
Automatically manages your electric vehicle charging by anticipating their energy needs

Is compatible with most vehicle models and charging stations

Helps optimize your charging infrastructure operations
The benefits of independent expertise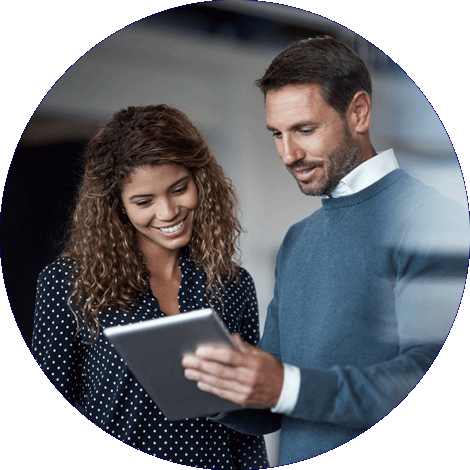 The benefits of independent expertise
Our electric fleet charging solutions are totally independent from vehicle and charging station manufacturers. That means our experts are free to guide you towards the solution that best suits your needs, both today and well into the future.
As a subsidiary of Hydro-Québec, Cleo builds on our parent company's expertise to optimize your charging management and electricity use.
« I don't see how we could have successfully completed the initial phase of the transition without Cleo's support. I'd much rather count on a team of experts who are very present and really tuned in to our needs. »
Stéphane Boisvert
President of Autobus Groupe Séguin
« In terms of the expertise required, there's a big difference between charging two buses and an entire fleet of twenty. There's also the considerable challenge of power demand management. Cleo's charging management platform takes care of it all for us. »
David Waye Tong
Director of Maintenance and Development, Groupe Autocar Jeannois
« We chose Cleo for its solid expertise and solutions that will ensure our switch to electric is a success. We need to know that any issues can be resolved quickly, with no interruption to our activities. In that sense, being able to count on a skilled, responsive team is essential. »
Stéphane Lefebvre
President, Groupe Autocar Jeannois
Let's stay connected: sign up for our newsletter.