The easy way to go electric
Looking to electrify your fleet of buses or light-, medium- or heavy-duty trucks? Worried that the transition will disrupt or impact your operations?
Cleo's turnkey charging service will handle all the steps required to help your business make the shift to electric vehicles.
Your one-stop shop for vehicle charging solutions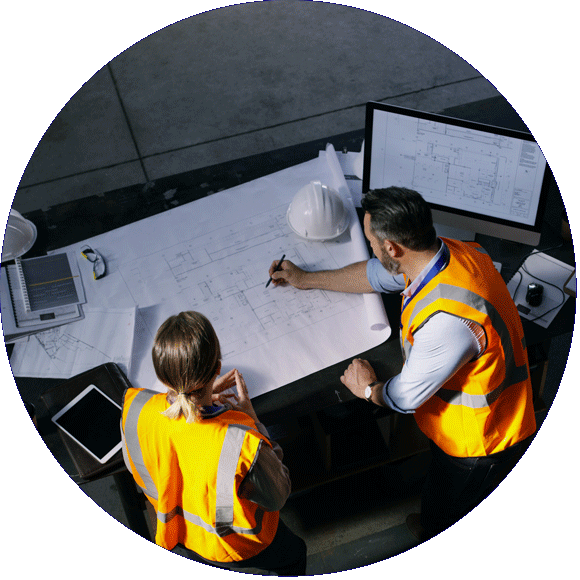 Expert guidance and support
When transitioning to electric, choosing the right vehicles is top of mind. But you also need to determine how you're going to charge your electric fleet and plan for the next steps:
Charging infrastructure design

Charging infrastructure installation

Power grid connection

Commissioning

Maintenance
Let our specialists handle the tough stuff so you can focus on what you do best: running your business. We can take charge of the entire process – all you'll have to do is plug your vehicles in when they return to your facilities.
Smart charging management
Once the infrastructure is fully deployed, our platform will automatically deliver power to your vehicles according to resilient and customized charging plans. It will determine the right charging level for each vehicle and adapt to unexpected situations.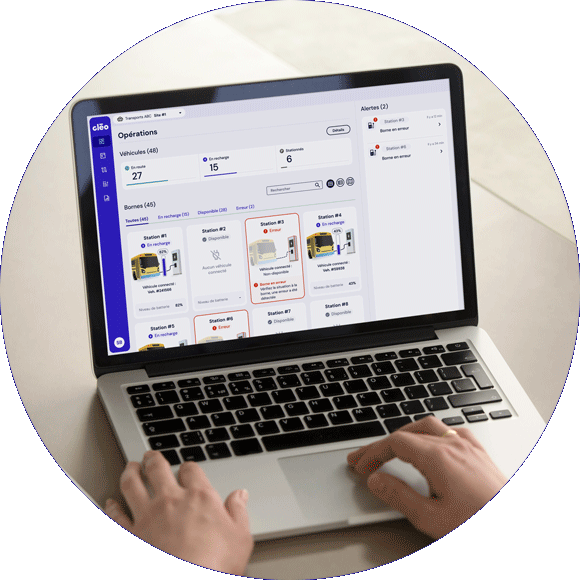 All about the installation process
In this example, our smart platform connects to your electric vehicles, charging stations, and electrical infrastructure. Then, it calculates your charging requirements and ensures your vehicles receive the power they need, when they need it.
What makes for a successful transition?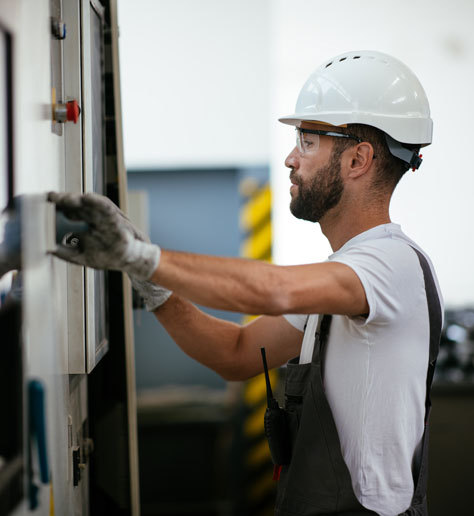 Superior reliability
Your business can't run smoothly without reliable charging. Our experts will oversee all equipment maintenance and plan for material and software redundancy (additional charging stations, operations margin for flexibility) so your vehicles will always be ready to hit the road when they need to.

Transparent pricing
Everyone loves a fun surprise. But unexpected fees? Not so much. Cleo's pricing structure allows you to anticipate your operating costs with ease. Contact us to learn more about your options.

Long-term suitability
Got big plans for your business? Bring your vision to life for the lowest possible cost with a solution that will evolve alongside you. As you expand your fleet, incorporate new vehicle models, and fine-tune your vehicle management and allocation, Cleo will be by your side.

Minimal financial impact
Our turnkey solution saves you from having to pay a significant amount upfront. Since Cleo owns the charging infrastructure, leasing it enables you to minimize financial risk for your business. That being said, if you prefer to own the equipment, you have the option to purchase as well.
Let's stay connected: sign up for our newsletter.